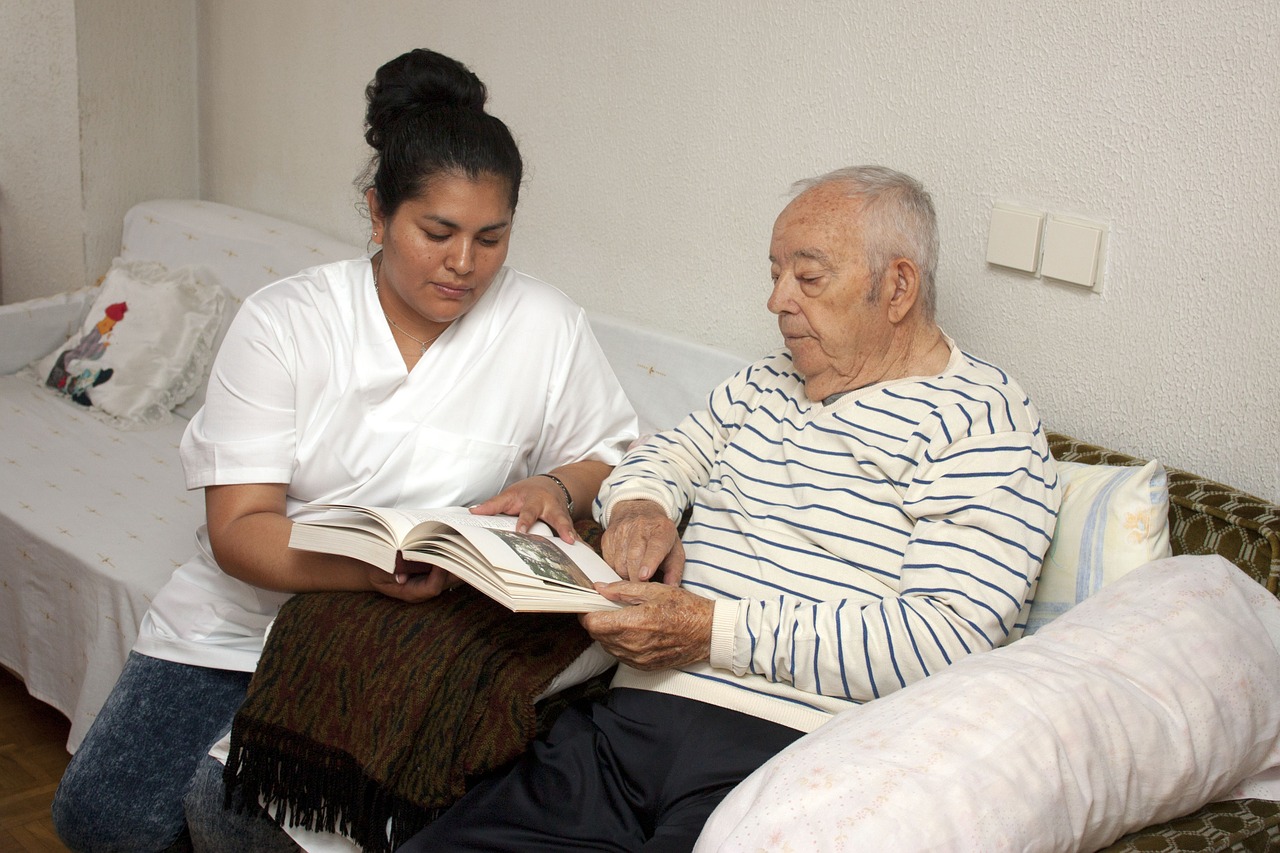 Dementia is a devastating illness that gradually robs a person of their memories and cognition. It is a very traumatic disease for both the person suffering from it and their loved ones.
The family of a dementia sufferer also must deal with their legal and financial matters — which becomes more difficult as the disease progresses. This article will take a closer look at the progression of dementia to help you prepare for what is to come.
The Stages of Dementia
Dementia is a very common disease amongst the elderly. The Institute for Dementia Research & Prevention reports that there are at least 5 million people with age-related dementia in the United States.
Researchers have categorized the progression of dementia as having seven stages. Understanding these stages will help you and your family know what your loved one is going through and what home care assistance is required.
Stage 1: No Cognitive Decline
At this stage, a person has normal brain health with no cognitive decline. People at this stage are completely free of dementia. The scale starts here so health practitioners have a standard of comparison available.
Stage 2: Very Mild Cognitive Decline
People at this stage of cognitive decline may have trouble remembering where they placed things or recalling someone's name. Most older people reach this stage and it is not considered a cause for concern. People with this level of cognitive decline are still considered free of dementia.
Stage 3: Mild Cognitive Decline
At this stage, you may become more forgetful. You may regularly forget people's names or where you left an item. You may also struggle at work because you find it difficult to concentrate. You may start to notice a decline in your cognition at this time. However, people with this level of cognitive decline are still considered to be free of dementia. If dementia is going to occur, it usually appears within 7 years of mild cognitive impairment.
Stage 4: Moderate Cognitive Decline
At stage 4, you may struggle to recall recent events. You may have trouble learning new things and have difficulty concentrating. You may find simple things like traveling to new locations or managing finances quite difficult. Socializing becomes more difficult, so you may begin to withdraw from friends and family. You may also become moody. A doctor would diagnose you as having early stage dementia at this point. The average duration for this stage is 2 years. At this point, you may need home care assistance from a caregiver, friend, or family member.
Stage 5: Moderately Severe Cognitive Decline
By stage 5, you have major problems with your memory. You will need some home care assistance with activities of daily living like getting dressed, preparing meals, brushing their teeth, and bathing. You will become confused sometimes and struggle to focus. Solving problems will become very difficult. This stage usually lasts for 1.5 years. You will probably require much more help during this stage — usually a full-time caregiver.
Stage 6: Severe Cognitive Decline (Middle Dementia)
Dementia sufferers in stage 6 will require extensive assistance to carry out daily living activities. You will struggle to remember recent events and may even forget the names of loved ones. Finishing tasks will become difficult, which makes menial tasks like cleaning the home or cooking a meal extremely difficult. You will start to lose your ability to talk and may become incontinent. You may begin to show symptoms of compulsive behavior, delusions, anxiety, and agitation. This stage of dementia usually lasts for 2.5 years.
Stage 7: Very Severe Cognitive Decline (Late Dementia)
By this stage, you will have lost your ability to communicate. You will require assistance for most activities including going to the toilet and eating a meal. You may lose some of your motor skills and may be unable to walk. This stage of dementia usually lasts 2.5 years.
Helping Your Loved One
It is important to make changes to your life to deal with the gradual loss of cognitive ability. Some of the important changes that need to be made include:
Financial and legal matters
You should organize any financial and legal matters before you reach the later stages of the condition. By stage 4, you may struggle to understand the details of complex financial or legal matters.
Some of the tasks that should be undertaken include writing a new will, organizing home care, creating a living trust, designating a healthcare power of attorney, and dealing with health insurance matters. These matters need to be dealt with before your memory and judgment become impaired.
Your family should also take a close look at your financial situation. Look at your income, monthly bills, credit card debt, and financial obligations. Find out how much coverage your health insurance policy provides.
Organize home care
Many dementia sufferers prefer to remain in their own home for as long as possible. This also helps to slow the progression of the condition as you are surrounded by familiar sights, sounds, and smells that regularly trigger memories. You are also less anxious when living in a familiar environment.
Record your loved one's memories
The saddest part of having a loved one with dementia is seeing them gradually robbed of their memories. Not only will your loved one lose these cherished memories, your family will miss out on hearing many funny and beautiful stories.
As soon as your loved one is diagnosed with dementia, start spending more time with them, listening to their stories and learning about your past. Take photos of them with their children and grandchildren — you can show them to your loved one later on to remind them of changes in the family.
How All Heart Home Care can help
All Heart Home Care is a leading provider of home care services in San Diego, CA. All Heart Home Care can help you or a loved one by delivering a range of home care services including:
Cooking nutritious meals

Helping with personal care

Cleaning the home

Helping the client get dressed and undressed

Healing the client with toileting

Bed turning to prevent pressure sores

Providing companionship and mental stimulation

Delivering updates on the client's health to the family

Laundry services
All Heart Home Care's caregivers are experienced and highly skilled. They understand the difficulties that dementia sufferers face each day. All Heart Home Care can provide the care that you or a loved one deserves. For more information, contact us today at 619-736-4677.