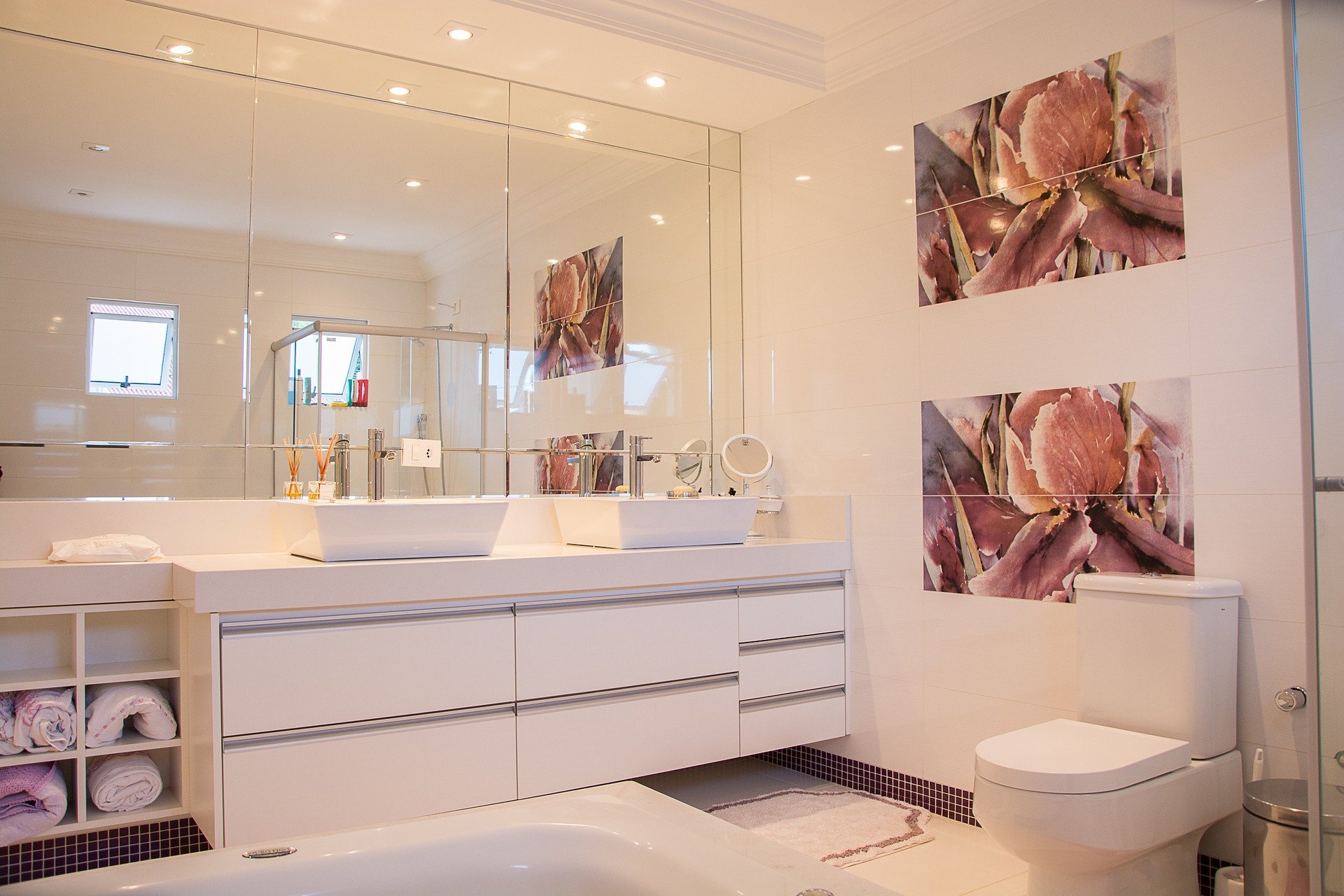 Guest article provided by: stayathomesolutionskc.com
Being a caregiver to a loved one with dementia can be challenging. It's incredibly difficult to watch your family member need more help with taking care of themselves over time, especially with bathroom tasks.
Your family member wants to be independent using the toilet, showering, and taking care of all of their hygiene and grooming. People like to take care of themselves in the way they've done their entire lives. 
Think about how you take care of your bathroom tasks. You have a certain routine and order of how and when you do things. You choose certain products because you like the smell, how they look, or how they make you look. You set up your bathroom towels and soaps and comb in places that make sense to you. 
Then after you finish your bathroom tasks, how do you feel? Maybe you feel better and a little bit energized!
So you want your family member to continue being independent with their bathroom tasks because it feels good and keeps their dignity intact. But how do you support that for the long term? Here are seven tips to set up the bathroom for your family to stay independent as long as possible: 
1 Keep Everyday Items in Plain Sight:
People with dementia lose their ability to remember where things are. Keep commonly used items in plain sight and easy to access. 
If your loved one uses a comb every single day, keep the comb on the bathroom vanity countertop. If they use the nail clippers every two weeks, put it away in a drawer to keep the countertop clutter-free. Putting the nail clippers in a drawer will still make it easy for your family member to get to when they need it.
Try to keep everything to a minimum, like keeping one bottle of lotion out on the countertop instead of two bottles. Reduce clutter to make things easier to find by using little organizing baskets from the Doller Store, open shelves, or clear containers. 
Make sure everything is easy to reach while standing up or sitting down at the sink. Putting everyday items within reach will lessen frustration and help your loved one go from one bathroom task to the other more smoothly.
2 Keep the Bathroom Door Open at Night:
For people with dementia, nighttime can be very disorienting. It's difficult to remember where the toilet is for nightly bathroom trips.
Keeping the bathroom door open will help your loved one see where the toilet is located and navigate their way towards it. Getting to the toilet in time prevents urinary and bowel incontinence and lessens feelings of agitation.
If you have to keep the bathroom door closed, post a picture of a toilet on the door to let your family member know what's on the other side!
3 Widen the Bathroom Doorway
A huge hindrance to making it to the toilet in time are narrow doorways that block walkers and wheelchairs.
Widen the bathroom doorway by about an inch and a half with offset hinges, otherwise known as swing-away hinges. Offset hinges take the door away from the doorframe and allow you to open it flush against the wall. 
Your family member will be able to independently go through the doorway with ease!
4 Motion Sensor Night Lights
Motion sensor night lights are an affordable solution to stop falls on the way to the bathroom. The light automatically turns on and off and clearly lights up the path to the toilet. Your family member won't need to fumble for a light switch in the dark or feel their way in the dark.
No falls during Nature's call!
5 Install Grab Bars
The number one place for falls to happen at home is when you step out of the shower (CDC). Your family member will be more safe and independent getting in and out of the shower with grab bars. 
But not the suction-cup kind!
You need the real metal grab bars with an anti-slip grip installed on the wall. Hire an occupational therapist to help determine the best place in the shower to install grab bars for your family member. Occupational therapists assess your family member's abilities with daily activities, like getting in and out of the shower. Everyone has different needs for where the grab bar should be located.
If grab bars are put in the wrong place for your loved one, they could be more likely to fall and become injured in the shower. An occupational therapist can make it so grab bars are placed in the right spot the first time to keep your loved one independent!
6 Shower Seat
Showers are really good at making you feel tired! Putting a shower seat helps your family member rest to keep their energy and avoid falls.
The best shower seats have backrests to lean against and armrests to push against when sitting and standing. If you have a tub shower, a tub shower bench allows you to scoot your bottom on the seat over the tub ledge as opposed to stepping over the tub ledge.
If you have a shower stall, shower chairs may fit best in that space. Just please don't use the outdoor patio chair to sit and shower!
7 Handheld Showerhead
Most people, in general, don't like a steady stream of water blasting them in the face. Handheld showerheads make it so you can aim the water while sitting down or standing up wherever you please!
Getting a handheld showerhead with a 60-72 inch long hose will ensure your family member has plenty of slack while getting cleaned up. Your loved one will always be able to rinse off with no help!
These tips will help your loved one stay safe and independent as long as possible with their bathroom tasks! If you have any questions, please feel free to reach out to me at [email protected] or hire an occupational therapist near you by clicking here.